Off Road Accessories
We supply and install everything you could need to make your next offroad or camping trip a success. Here's just a small snippet of the awesome accessories we can fit to your rig:
Dual Battery Systems – Including smart isolators, BC-DC chargers, Solar Panels and Solar Regulators. No point having a u-beaut fridge if it doesn't last over night… and no-one likes spoiled food and warm beers;
Power Sockets –  What the use of all that power if you can't access it! We can supply and install additional cigarette lighter sockets, Anderson plugs, merit plugs and much more;
Monitoring Equipment – Voltage and Amperage meters;
UHF's and Antennas: Keep it touch with your mates, or get help out bush;
Cell Fi-Go: And other mobile phone reception boosters;
4×4 Gauges – Keep track of boost, EGT's, Trans temps and more;
Electronic Brake Controllers – Tow that boat, caravan or trailer safely;
Winches – Get your self or a mate out of a tight spot with a winch;
Snorkels – For creek crossings and clean air;
Roof Racks and Storage Platforms
Roof Top Tents
Lighting! – We've got more lights than you can poke a stick at! Light up the road ahead, the boat behind or inside your canopy! Don't stub your toe or trip over ropes on your next trip, get your rig and your campsite lit properly and avoid accidents!;
And much, much more!!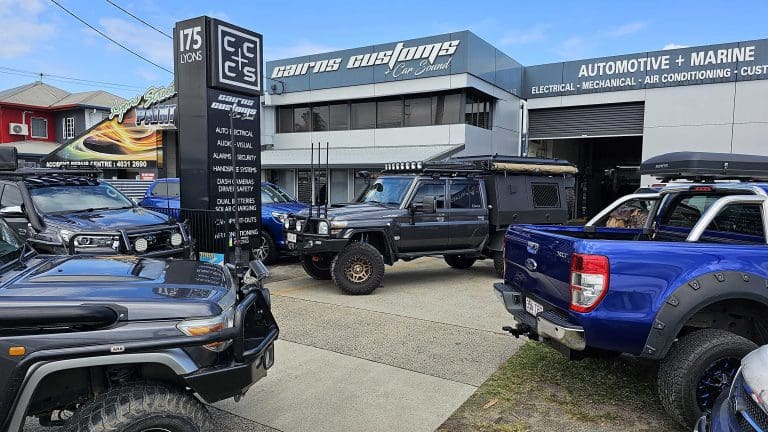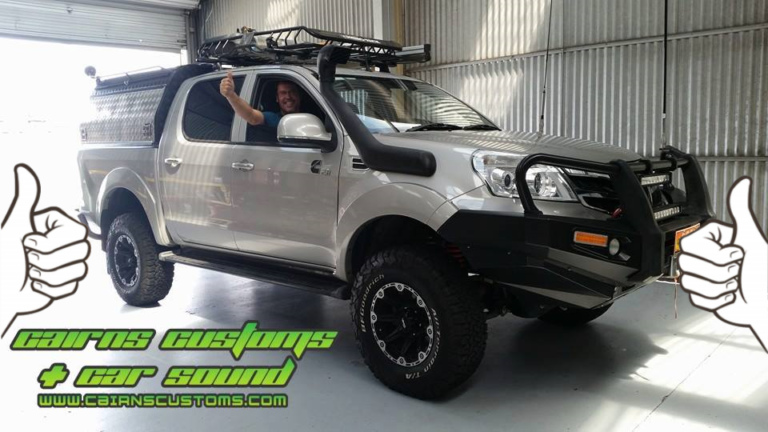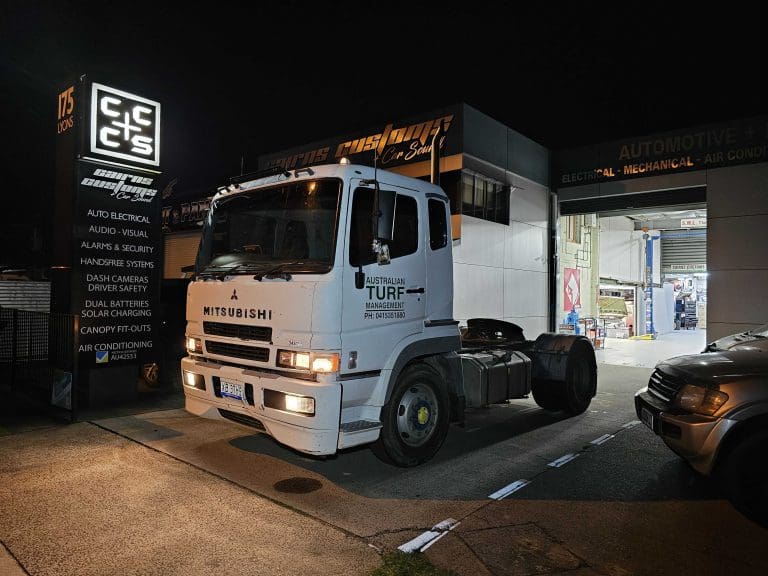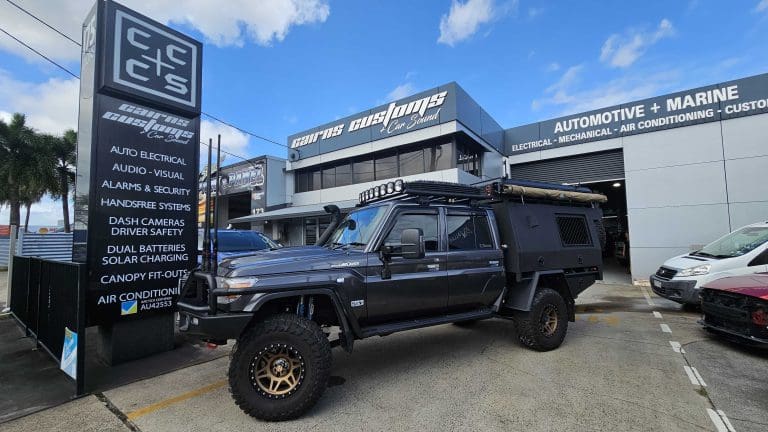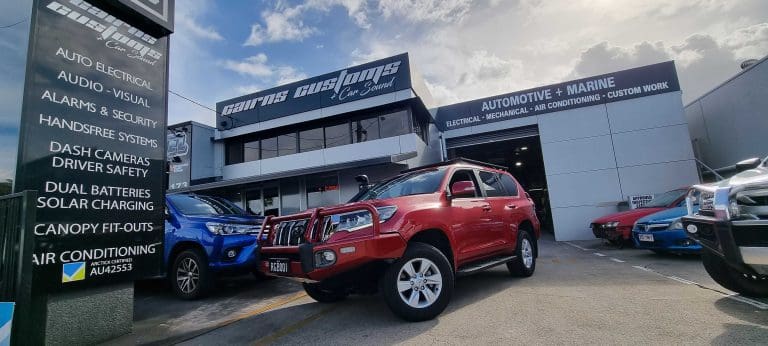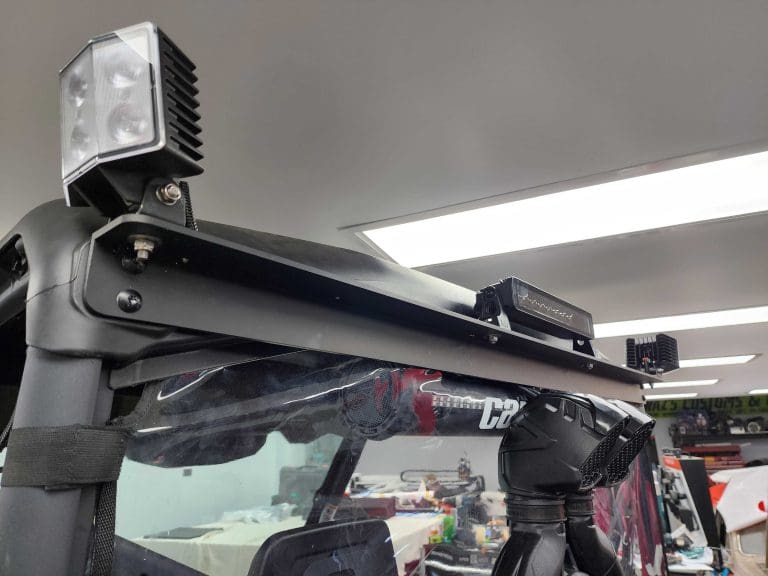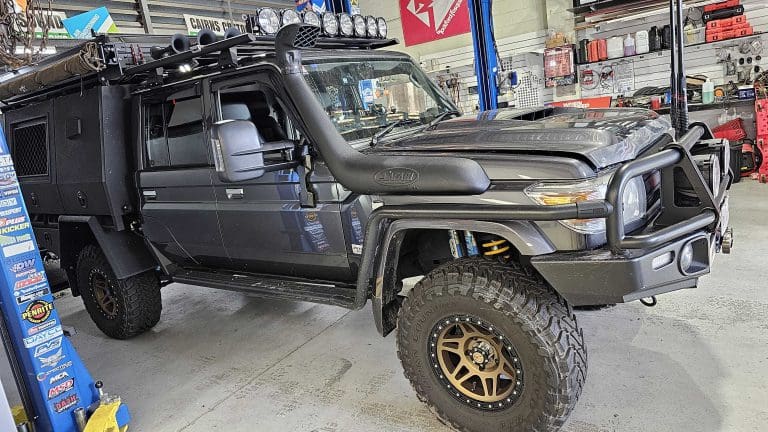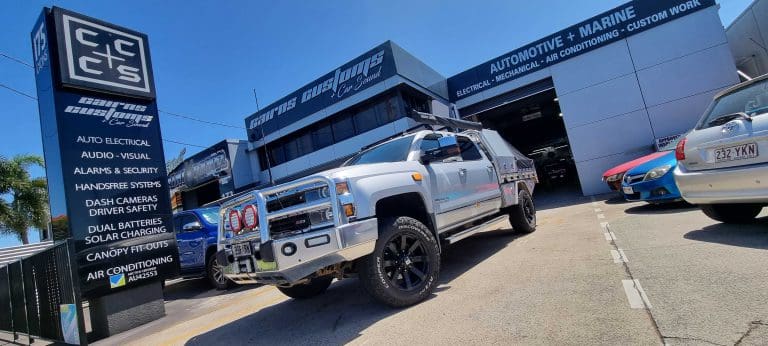 General Accessories
We can also install all manner of other general accessories as well!:
Head-rest DVD / Media monitors: Keep the kids entertained on long trips!
Roof Mounted Monitors: As above but for larger vehicles or more kids!
Power outlets: Keep the kids phones charged!
Performance Gauges: Keep an eye on oil pressure, water temp and more!
We'll even mount your air freshener if you ask us! 😛
And much, much more!!