Premium / Audiophile Grade Sound Solutions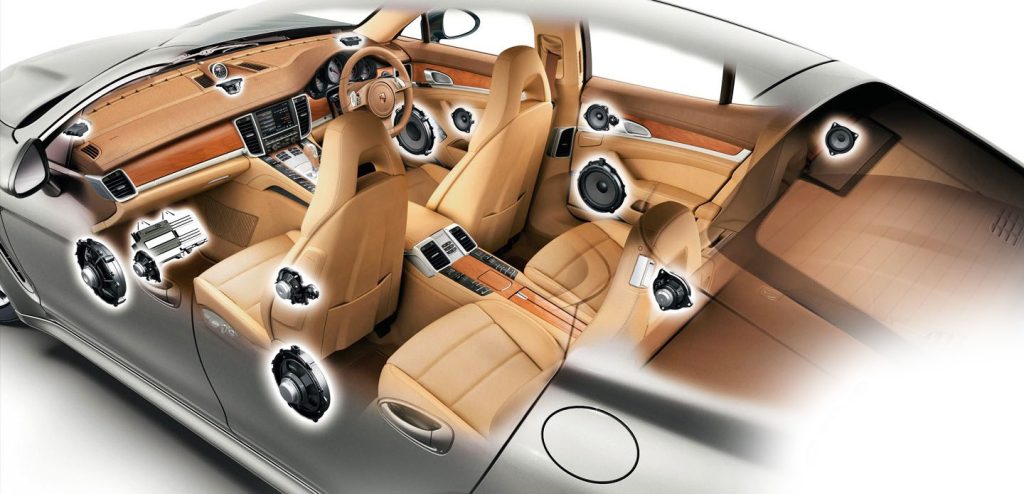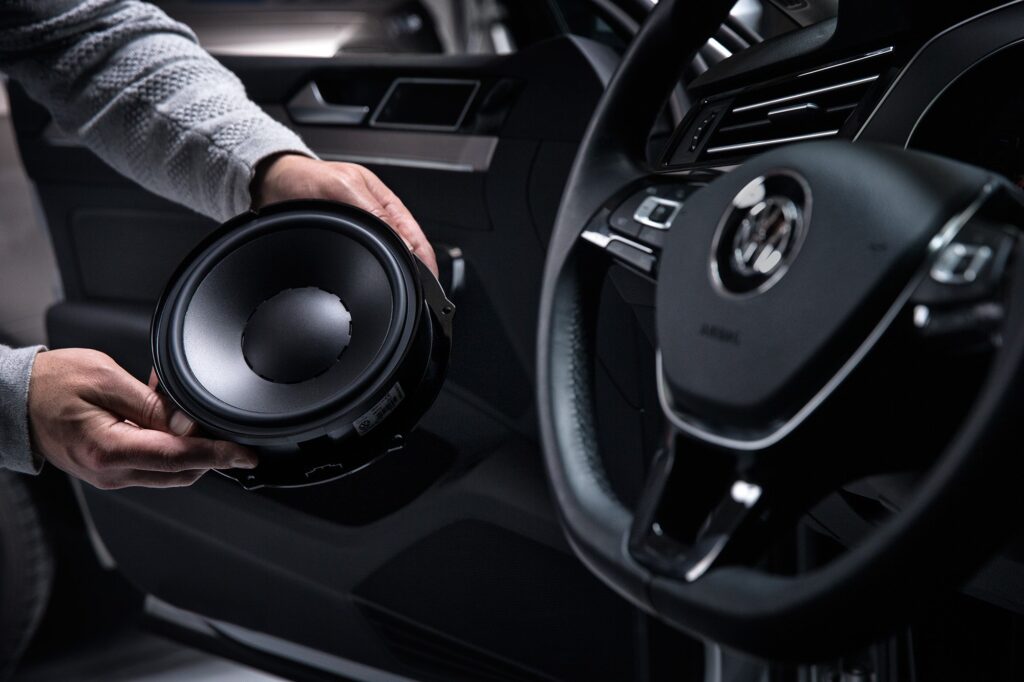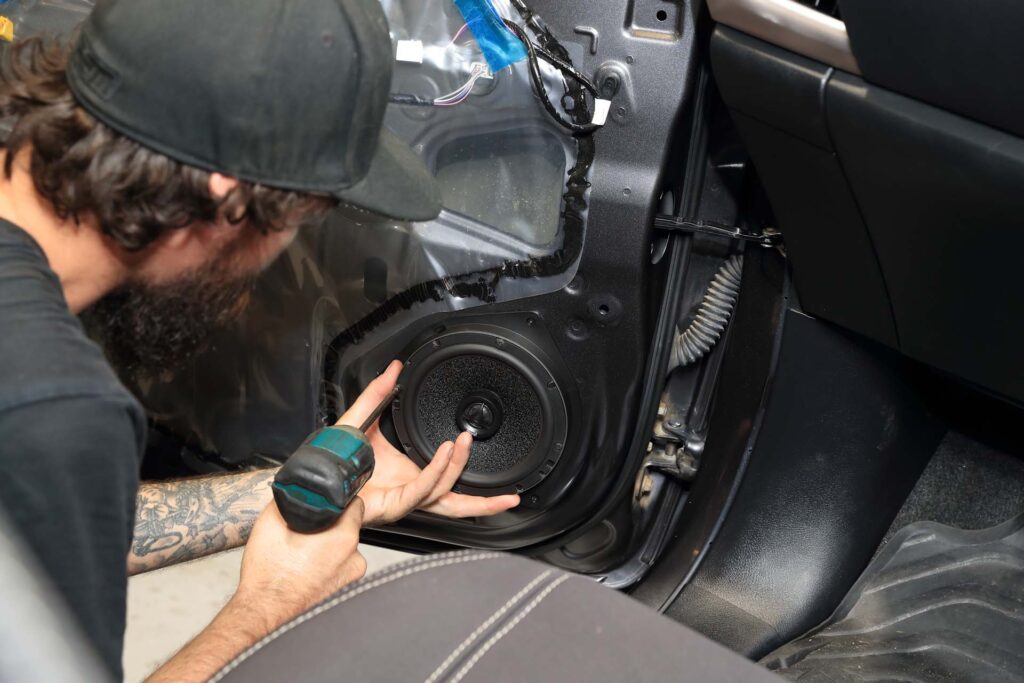 So what's all the fuss?
Why upgrade to a 'high-end' sound system over a standard one?
As passionate advocates of high quality audio systems, we firmly believe that a or 'high end', premium or 'audiophile' grade sound system will revolutionise the way you enjoy your time on the road!
Here are 3 key reasons to consider upgrading:
Unrivalled Audio Quality: Upgrading to a premium sound system ensures an unparalleled listening experience. With advanced technologies and top-quality components, you'll enjoy crystal-clear sound, rich bass, and precise details in your favourite music, podcasts, and audiobooks. It's like having a concert hall on wheels, elevating your driving moments to a whole new level.

Personalized Audio Settings: Our premium sound systems offer a range of customizable options to suit your individual preferences. Adjust the audio settings, including the equalizer, balance, and volume levels, until you find the perfect sound tailored to your ears. This level of personalization ensures that every drive is a personalized audio adventure.

Enhanced Resale Value: Investing in a premium sound system is not only about the present enjoyment but also a smart investment for the future. When it's time to upgrade or sell your car, having a top-quality sound system will significantly enhance its resale value. Potential buyers will be impressed by the added luxury and entertainment features, making your vehicle stand out from the crowd.
Upgrade to a premium sound system today and rediscover the joy of driving with exceptional audio quality, immersive experiences, and personalized sound tailored to your preferences. Make every journey a memorable audio adventure that you'll cherish for years to come. Browse our selection of premium sound brands below and let us help you find the perfect match for your vehicle and audio needs. Experience the difference of superior sound and take your driving pleasure to new heights.
If you have any questions or need assistance, feel free to reach out to our friendly team. We're here to help you make the most informed decision and provide an audio journey you'll cherish for years to come.
Why Choose Focal?
A car radio is nothing without high-quality speakers. With high-fidelity sound and excellent acoustics, Focal have refined our time-old technology to offer the ultimate in audio quality. Our well-rounded car speakers allow you to truly hear and feel the bass, treble, drums, and instrumentation of every track.
No matter which style you select, Focal car speakers provide a depth of sound guaranteed to maintain its quality over the long-term. In addition, their sleek design enables seamless interior integration to both luxury and conventional motor vehicles. For world-class audio quality that is built to last, invest in Focal – the best car speakers in Australia.
Whatever you drive and wherever you go, Focal provide an unrivalled audio experience to transform any journey. Made in France, our world-class products represent the finest high-fidelity solutions on the market today. From amplifiers to audio integration, subwoofers and tweeters, a Focal car audio system delivers the full-fledged sound experience that you've always dreamed of.
Focal's high-fidelity sound promises to enhance every second on the road. Our acoustic experts manufacture top-of-the-line equipment that covers all aspects of an audio experience. Whether you prefer to listen to the radio or your favourite playlist, Focal products always provide a clear and crisp soundtrack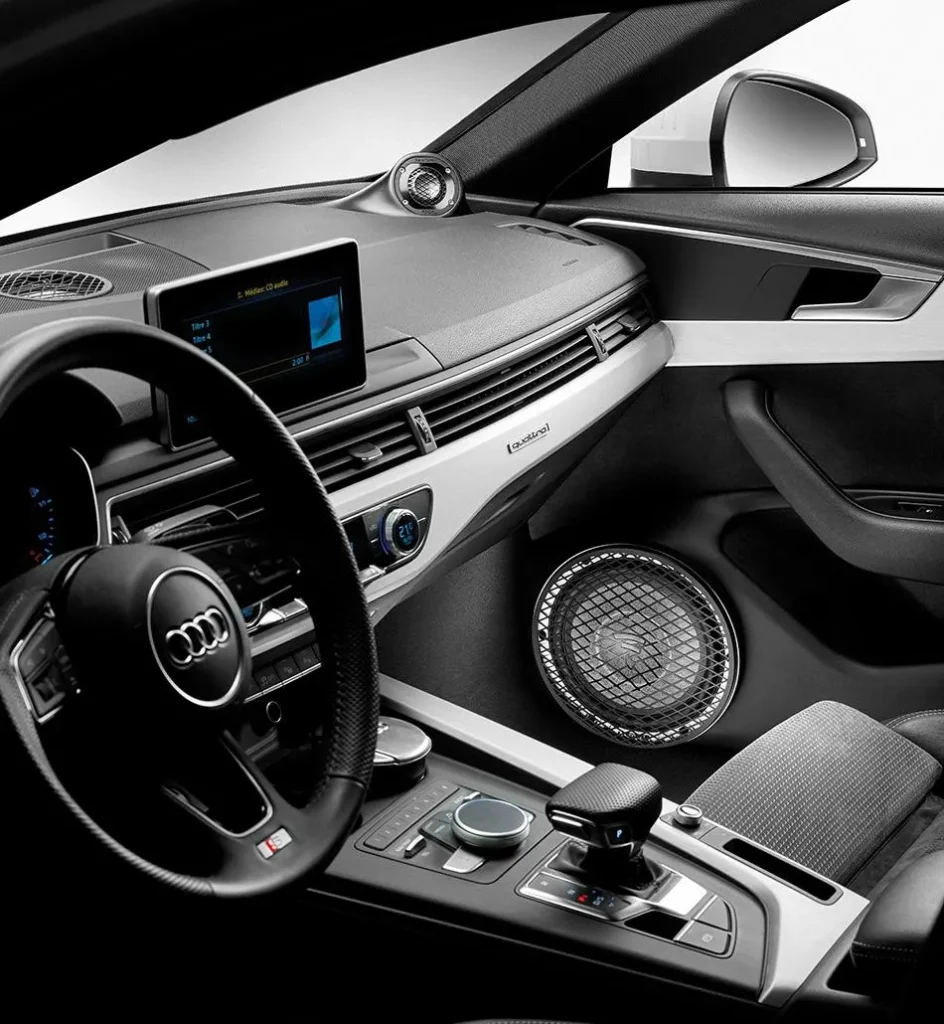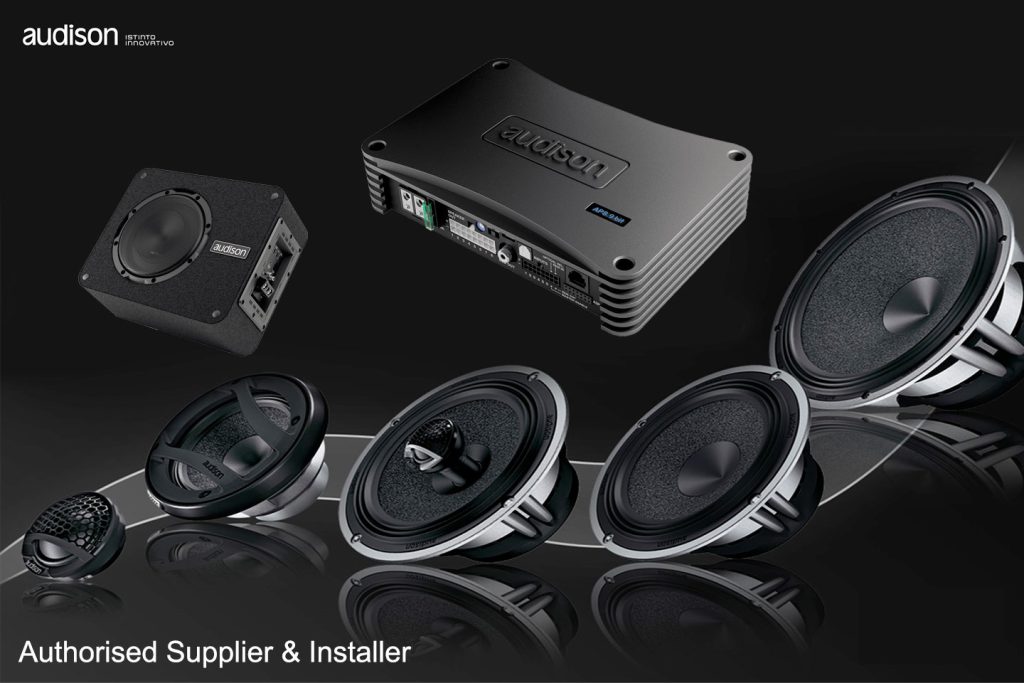 Why choose Audison
Audison is a distinguished Italian brand that specializes in crafting high-end car audio systems. With a history dating back to 1979, they have become a leading player in the automotive audio industry, recognized for their commitment to innovation, performance, and reliability. Their meticulous design and engineering result in exceptional audio quality. They prioritize precision, clarity, and balanced sound reproduction, ensuring an immersive listening experience that enhances the joy of driving.
Audison's sound systems seamlessly integrate with existing OEM setups. This means you can enjoy an upgraded audio experience without compromising the vehicle's original functionalities and aesthetics.
Opting for an Audison premium sound system ensures a cutting-edge audio experience tailored to your vehicle's unique acoustics. With a focus on audio excellence, advanced technology, and a comprehensive product range, Audison stands as a compelling choice for anyone seeking to elevate their in-car audio to new heights.
Why choose Morel?
Morel Car Audio, founded in 1975, focuses on delivering premium audio solutions for cars. Their expertise lies in designing and manufacturing a wide range of audio components and systems that cater to audiophiles and enthusiasts who seek exceptional sound quality in their vehicles. Morel's commitment to craftsmanship, innovation, and audio excellence has earned them a dedicated following and widespread recognition in the car audio community.
Morel Car Audio products are known for their attention to detail, precision engineering, and use of high-quality materials. They offer a diverse selection of products, including speakers, subwoofers, amplifiers, and other audio accessories, all designed to deliver a superior audio experience in the automotive environment.
Whether you're looking to upgrade your car's sound system to achieve greater clarity, dynamics, and immersive audio performance or seeking to build a custom audio setup, Morel Car Audio provides options for a variety of preferences and budgets.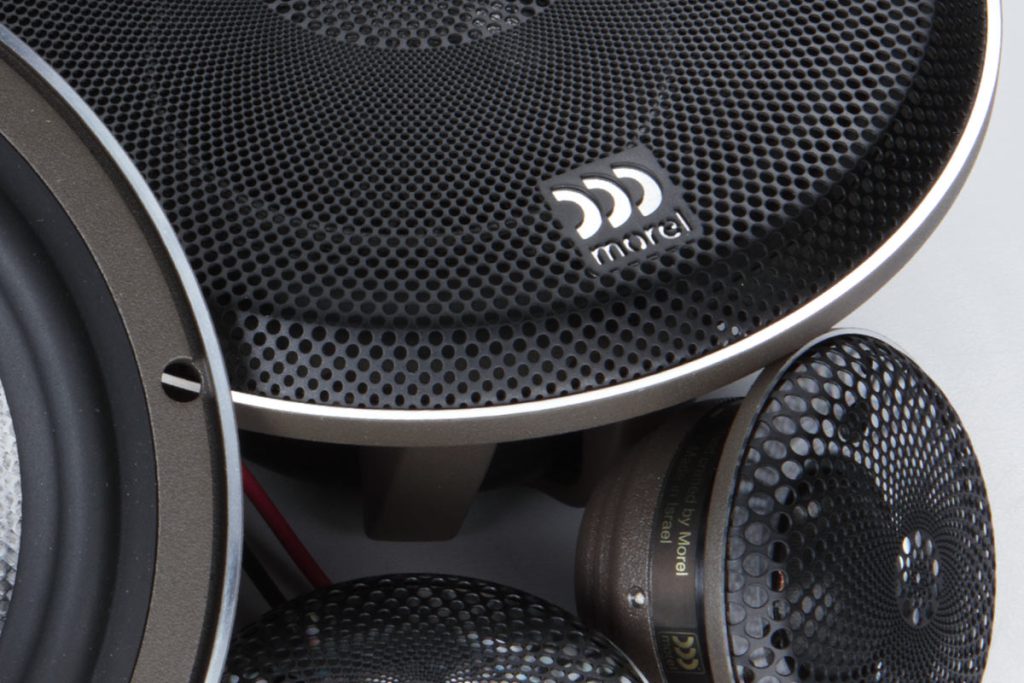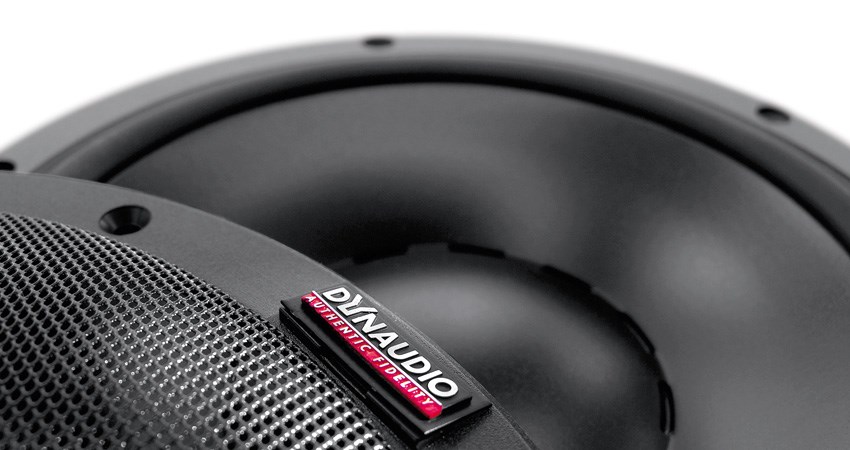 Why Choose Dynaudio?
Dynaudio is renowned for its exceptional audio quality. With decades of experience in high-end speaker design and audio engineering, Dynaudio systems deliver pristine sound reproduction with accuracy, clarity, and natural tonality. Whether you're listening to music, podcasts, or watching movies, the Dynaudio system will provide a rich and immersive audio experience that sets it apart from others. 
Dynaudio incorporates cutting-edge technology into its systems to optimize audio performance. From advanced driver materials and unique cabinet designs to innovative crossover networks, every aspect of the system is engineered to deliver exceptional sound reproduction and acoustic accuracy.